BUILDING TOWARDS
A BETTER FUTURE.
We want to see organizations equipped to meet the needs of their community, volunteers empowered to use their skills and communities working together to support each other.
Learn More
Our Mission
We seek to model Christ's example of serving others
to improve the quality of life in under-resourced communities, through renovation projects, vocational training, and cultivating community leadership.
Our Impact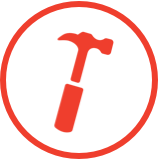 345 Volunteers, 60 Projects
This year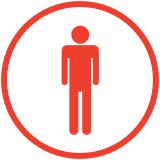 300+ Projects, 60+ Nonprofits Served
In the past 25 years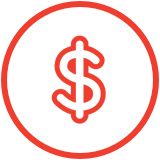 $12 MILLION
Saved for those we've served
in the last 6 years*
* through free labor, free/discounted materials, free/discounted professional services
Workmanship Program
Building up the next generation of trades professionals
Servant's Heart's trades training and mentorship program offers students an introductory trades education taught by experienced tradesmen and a hands-on experience that gives students exposure to what each trade's career looks like.
Featured Projects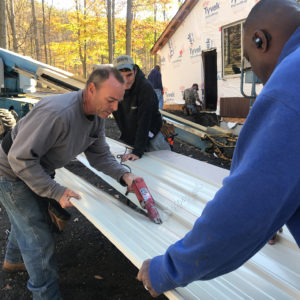 Shiloh Bible Camp and Retreat Center serves groups both large and small for overnight stays or day trips. Their facilities offer fully equip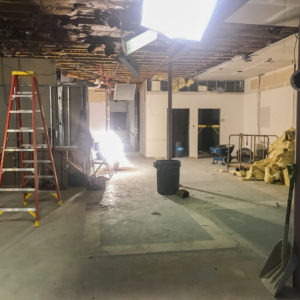 Lighthouse Pregnancy Resource Center serves women, men and teens at-risk for or facing an unplanned pregnancy or related concern, caring for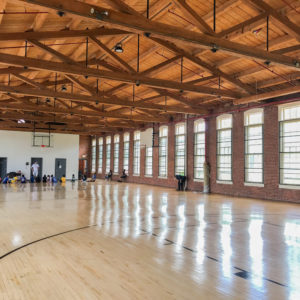 For over 39 years, Dawn Treader has provided vibrant and quality education for children from kindergarten to eighth grade. Classes are small

"They really saved our building. […] Because of the work they did here, they spurred others on to give [and] we're prepared for ministry for years to come."
TOM HENION
Executive Director, Madison Avenue Crossroads, Paterson, NJ

"Their labor of love has been outstanding. Servant's Heart has minimized our challenges and our obstacles tremendously. Without them, we would not be embarking on this project today."
Reverend Robert L. DeVeaux
The Humanity Baptist Church, Newark, NJ

"What Servant's Heart does in engaging the gifts, skills and passions of folks and plugging them into ministry and the needs of different organizations is incredible."
Jeremy Jerschina
Executive Director, New City Kids, Paterson, NJ

"Servant's Heart is always one step ahead of us, engaging volunteers and encouraging all of us to persevere until this vision becomes a reality!"
Debbie Provencher
Executive Director, Lighthouse Pregnancy Center, Paterson, NJ

"Dawn Treader is truly becoming a community center because of the love and support of Servant's Heart Ministry and their team."
Charles Salinas
Head of School, Dawn Treader Christian School, Paterson, NJ

"Servant's Heart has been wonderful, in terms of the attitude, the work ethic, explaining everything, and the people. I think they are really living out what it really means to be Christians."
Pastor Richard Jones
Bridgeway Community Church, Haledon, NJ